Defy gravity and bring the lone space traveller home.
Developer:
Arvi Teikari
Game Type:
Puzzle game
Game Plays:
13398
Filesize:
2.73 MB
Rating:

4.48 out of 5

TRY THESE ALSO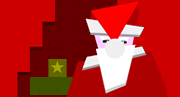 Solve 16 levels of Christmas puzzles. Merry puzzling!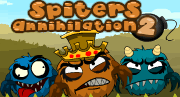 Get rid of all the monsters on the screen. No mercy!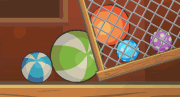 Search each room for clues and find the hidden candy!
MULTIPLAYER GAMES
| | | |
| --- | --- | --- |
| | | |
| Architect your own zoo full of adorable animals to take care of. | Run your own farm full of cuddly creatures. | Build, grow and manage your own farm! |
| | | |
| Grow your own town into a wealthy metropolis. | Become a swashbuckling pirate and leader of the mighty ocean! | Choose between humans or cylons and battle for galactic supremacy. |
HOT NEW GAMES
| | | |
| --- | --- | --- |
| | | |
| | | |
| Upgrade your vehicle and turn it into a zombie killing machine! | Protect your village from angry dinosaurs! | Flip cards to beat evil creatures in this fun game of Concentration. |
| | | |
| | | |
| Escape an office building filled with traps. | Satisfy a thirsty piranha's appetite for blood. | Lead your species to victory in this strategic territory game. |
| | | |
| | | |
| Dig a way towards the center of the earth! | A mini-putt game staged in a surrealistic and beautifully animated world. | Explore an alien and hostile world in this survival horror shoot'em up. |
POPULAR GAMES
| | | |
| --- | --- | --- |
| | | |
| | | |
| Pet raising sim! Train your duckling to become a champ. | Dig a way towards the center of the earth! | Battle pirates, the royal navy and creatures too horrible to mention! |
| | | |
| | | |
| Raise and train your own monster pets, then send them into the arena to fight! | Defend your kingdom from the attacking enemy hordes. | This tiny armadillo's biggest dream is to fly through the air like a bird. |