Defy gravity and bring the lone space traveller home.

Rating:

4.48 out of 5

Game Type: Puzzle game
Game Plays: 13694

TRY THESE ALSO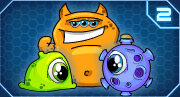 Absorb and morph into various creatures to try and escape and alien spaceship.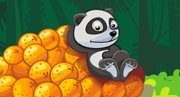 Feed a panda with fresh oranges in this puzzle physics game.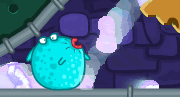 Deliver water to the dried out fish.
MULTIPLAYER GAMES
Build, grow and manage your own farm!

Build your own castle, create a powerful army and crush the enemy.

Raise animals, watch your crops flourish and work hard to grow your own farm.
HOT NEW GAMES
| | | |
| --- | --- | --- |
| | | |
| | | |
| Hijack cars, combine parts and craft the car of your dreams! | Smash and kick your critter as far as possible. | Freeze and unfreeze mammoths and guide them to their warm igloos. |
| | | |
| | | |
| Use lasers, spikes and physics to get rid of monsters. | Help Mr Hog with his flying ambitions to save his Mrs Hog! | Infiltrate into enemy territory armed with a ricochet gun. |
| | | |
| | | |
| Draw shapes with your pen to protect your beloved King. | The Journey continues! Protect your cowboy oranges from the deadly rain. | Raise your army and lead the battle against the living dead. |
POPULAR GAMES
| | | |
| --- | --- | --- |
| | | |
| | | |
| The Journey continues! Protect your Pirate oranges from the acid rain. | Two sheep and a little lamb, help them stick together in the streets of London. | Awesome Tanks is back, with more, bigger and longer-lasting upgrades! |
| | | |
| | | |
| Upgrade your tank and cause maximum destruction. | Murphy the color shifting dino is back for more puzzle platform fun! | Grill up and serve hot dogs and drinks for hungry baseball fans! |