Defy gravity and bring the lone space traveller home.

Rating:

4.50 out of 5

Game Type: Puzzle game
Game Plays: 14643

TRY THESE ALSO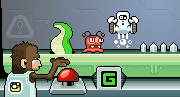 Cooperate with your pet monkey to escape the tentacles of a giant space monster.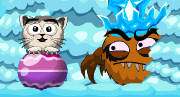 The monsters are back and want revenge, get rid of them all. No Mercy!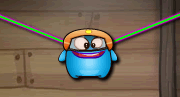 Cut and connect ropes in this physics puzzle game.
MULTIPLAYER GAMES
Compete with players from all around the world Texas Holdem poker game.

Build your own castle, create a powerful army and crush the enemy.

Build, grow and manage your own farm!
HOT NEW GAMES
| | | |
| --- | --- | --- |
| | | |
| | | |
| Cooperate with your pet monkey to escape the tentacles of a giant space monster. | Defend, trade and save your citizens from the forces of evil. | Launch Santa ragdolls in this explosive Xmas game! |
| | | |
| | | |
| More fun loving blobs coming your way in this puzzle physics game. | Lead a group of time-travelling pirates on an epic adventure in this arena-based shooter. | Upgrade your car and make your way through the zombie infested desert. |
| | | |
| | | |
| Lead mini soldiers thru epic shooting missions! | The monsters are back and want revenge, get rid of them all. No Mercy! | Protect your barn from waves of GMO invaders! |
POPULAR GAMES
| | | |
| --- | --- | --- |
| | | |
| | | |
| Tear off your own limbs to get back your hat in this funny puzzle platformer. | Bring home an exquisite Tunisian Diamond in this comical stickman adventure. | Fight rebels that have taken over your town in this tactical battle game. |
| | | |
| | | |
| Pingu is back and even more determined to fly! | This tiny armadillo's biggest dream is to fly through the air like a bird. | Command a squad of marines in this 3D tactical battle game. |