Travel between life and death in this puzzle platform game.
Developer:
Blacksquare
Game Type:
Puzzle Platform adventure
Game Plays:
10756
Filesize:
5.18 MB
Rating:

4.27 out of 5

TRY THESE ALSO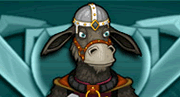 Forge weapons and send your warriors to battle!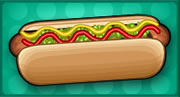 Grill up and serve hot dogs and drinks for hungry baseball fans!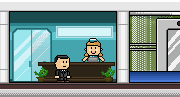 Build and manage your own tower building.
MULTIPLAYER GAMES
| | | |
| --- | --- | --- |
| | | |
| Build, grow and manage your own farm! | Architect your own zoo full of adorable animals to take care of. | Build your own castle, create a powerful army and crush the enemy. |
| | | |
| Run your own farm full of cuddly creatures. | Fight against thousands of real-time opponents in this action space combat game. | Develop your online-airport into a bustling international hub. |
HOT NEW GAMES
| | | |
| --- | --- | --- |
| | | |
| | | |
| Fight your way to the top as a Gladiator Bear in this epic RPG-brawler. | Build and manage your own tower building. | Guide Snail Bob through space. |
| | | |
| | | |
| Survive as a spider by catching flies and avoiding bees. | Break all the eggs by creating various crazy disasters. | Beat your opponent in a table pulling contest. |
| | | |
| | | |
| Build your own castle, create a powerful army and crush the enemy. | Arm yourself to the teeth and fight the evil humans that have crash landed on your planet. | Point n click game about two elderly ladies doing usual things, or maybe not.. |
POPULAR GAMES
| | | |
| --- | --- | --- |
| | | |
| | | |
| Battle pirates, the royal navy and creatures too horrible to mention! | Awesome Tanks is back, with more, bigger and longer-lasting upgrades! | Sneak into a waterpark, get past security and find back your buried treasure. |
| | | |
| | | |
| Pet raising sim! Train your duckling to become a champ. | Defend your kingdom from the attacking enemy hordes. | This tiny armadillo's biggest dream is to fly through the air like a bird. |