TRY THESE ALSO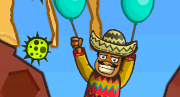 Keep Pancho away from danger in Afghanistan!
Bring your rental car back safely before the disaster strikes!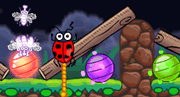 Help the flies get to the lanterns in this puzzle physics game.
MULTIPLAYER GAMES
Build your own castle, create a powerful army and crush the enemy.

Build, grow and manage your own farm!

Run your own farm full of cuddly creatures.
HOT NEW GAMES
| | | |
| --- | --- | --- |
| | | |
| | | |
| Ruthless rumble in the soup! | Chase and smash into criminals in this high speed pursuit game. | An idle RPG game about an aspiring hero. |
| | | |
| | | |
| Throw stones, break stuff and guide the ball to the monster. | Reunite two friends in this 'feel-good' puzzle physics game. | Propel yourself towards the exit using the backfiring forces of mother nature. |
| | | |
| | | |
| A challenging and unique block sliding puzzler. | Crush all dino eggs on the screen! | Use bouncy bullets to kill alien astronauts. |
POPULAR GAMES
| | | |
| --- | --- | --- |
| | | |
| | | |
| Save the world from aliens and zombies in this action-packed arena based shooter. | The pursuit continues! Tear off your own limbs to get back your hat. | Raise and dress up a powerful army of cat warriors! |
| | | |
| | | |
| Raise and train your own monster pets, then send them into the arena to fight! | Race toy cars around a desk, bathroom floor and a kitchen table. Earn cash to buy upgrades. | The Journey continues! Protect your Pirate oranges from the acid rain. |