TRY THESE ALSO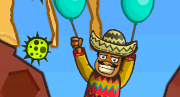 Keep Pancho away from danger in Afghanistan!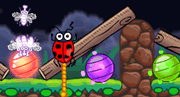 Help the flies get to the lanterns in this puzzle physics game.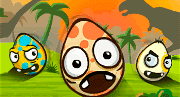 Create natural disasters in this physics based egg destroying game.
MULTIPLAYER GAMES
Run your own farm full of cuddly creatures.

Build, grow and manage your own farm!

Build your own castle, create a powerful army and crush the enemy.
HOT NEW GAMES
| | | |
| --- | --- | --- |
| | | |
| | | |
| Bounce around and complete quests in the super physics room! | Use bouncy bullets to kill alien astronauts. | Help the flies get to the lanterns in this puzzle physics game. |
| | | |
| | | |
| Defend your planet against green rabbit and his evil minions! | Bring your rental car back safely before the disaster strikes! | Keep Pancho away from danger in Afghanistan! |
| | | |
| | | |
| Fight bad guys and try not to get caught up in corruption and crime! | Pick the boys or girls team and fight the enemy! | Run your own gourmet grilled sandwiches restaurant. |
POPULAR GAMES
| | | |
| --- | --- | --- |
| | | |
| | | |
| Pingu is back and even more determined to fly! | The pursuit continues! Tear off your own limbs to get back your hat. | The Journey continues! Protect your Pirate oranges from the acid rain. |
| | | |
| | | |
| Slide down hills and fly through the air like a bird. | Defend your kingdom from the attacking enemy hordes. | Awesome Tanks is back, with more, bigger and longer-lasting upgrades! |