TRY THESE ALSO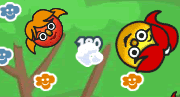 Drop your pals and watch them bounce around, collecting points.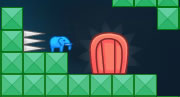 More varieties on the same level - part III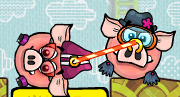 Combine gymnastics with physics and collect all acorns on the screen.
MULTIPLAYER GAMES
Run your own farm full of cuddly creatures.

Build, grow and manage your own farm!

Build your own castle, create a powerful army and crush the enemy.
HOT NEW GAMES
| | | |
| --- | --- | --- |
| | | |
| | | |
| Upgrade your vehicles and drive through cities overrun by zombies! | Guide a lazy ninja towards his foe in this puzzle physics game. | Grab your bike and beat 22 crazy obstacle courses. |
| | | |
| | | |
| Defend your castle and destroy the enemy. | Drop your pals and watch them bounce around, collecting points. | Defeat a lot of scary monsters in this action RPG. |
| | | |
| | | |
| Use lasers, spikes and physics to get rid of more monsters. | Test your zombie shooting skills. | Catch, breed and sell fish to turn your fish stand in to an empire! |
POPULAR GAMES
| | | |
| --- | --- | --- |
| | | |
| | | |
| Pingu is back and even more determined to fly! | Upgrade your tank and cause maximum destruction. | Two sheep and a little lamb, help them stick together in the streets of London. |
| | | |
| | | |
| The Journey continues! Protect your cowboy oranges from the deadly rain. | Smash fruits to make fruit juice out of each level. | Create natural disasters and crush all eggs on the screen. |