TRY THESE ALSO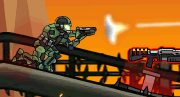 Save the world from aliens and zombies in this action-packed arena based shooter.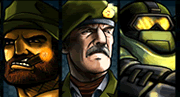 Equip your soldiers with thousands of weapons and upgrades in this epic shooter.
An action packed deathmatch shooter.
MULTIPLAYER GAMES
Build, grow and manage your own farm!

Build your own castle, create a powerful army and crush the enemy.

Run your own farm full of cuddly creatures.
HOT NEW GAMES
| | | |
| --- | --- | --- |
| | | |
| | | |
| Defend your castle from invading monsters. | It's reverse Super Mario, find a way to kill Mario in each level. | Upgrade your fort and cannons, wipe those pirates out! |
| | | |
| | | |
| Perform tricks, collect coins and reach the finish without falling. | Jump from rooftops, fire at helicopters, play some golf.. YOLO | Destroy anything in your way to liberate the Planet of the Pandas. |
| | | |
| | | |
| Mix fire, water, earth and air to create a new universe. | Jump over spikes, slide on walls and try to survive another dangerous adventure. | Get ready to face a huge army of undead soldiers! |
POPULAR GAMES
| | | |
| --- | --- | --- |
| | | |
| | | |
| The pursuit continues! Tear off your own limbs to get back your hat. | The adventure of Fancy Pants Man continues. | The Journey continues! Protect your cowboy oranges from the deadly rain. |
| | | |
| | | |
| Murphy the color shifting dino is back for more puzzle platform fun! | Defend your kingdom from the attacking enemy hordes. | Sneak into a waterpark, get past security and find back your buried treasure. |