Explore the mysteries of an uncharted planet in this mind bending platform game.

Rating:
TRY THESE ALSO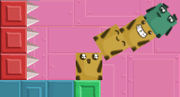 Stack clones of yourself to bring Mr Splibox to the exit.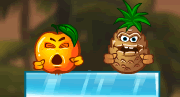 Smash fruits in this puzzle physics game.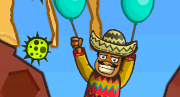 Keep Pancho away from danger in Afghanistan!
MULTIPLAYER GAMES
Build, grow and manage your own farm!

Run your own farm full of cuddly creatures.

Build your own castle, create a powerful army and crush the enemy.
HOT NEW GAMES
| | | |
| --- | --- | --- |
| | | |
| | | |
| Toss around cutle little critters and help them escape a computer. | Keep your ball on the screen for as long as possible and set a high score! | Guide Wheely through a fairytale adventure. |
| | | |
| | | |
| Smash fruits in this puzzle physics game. | Play as a little robot on a mysterious mission. | Avoid lots of dots to unlock even more dots. |
| | | |
| | | |
| Recruit your squad of soldiers and fight! | Katja goes inside an escape-the-room attraction, help her escape. | Prevent your protons from being stolen in this EPIC tower defense game. |
POPULAR GAMES
| | | |
| --- | --- | --- |
| | | |
| | | |
| Defend your kingdom from the attacking enemy hordes. | Dig a way towards the center of the earth! | Forge weapons and send your warriors to battle! |
| | | |
| | | |
| Save the world from aliens and zombies in this action-packed arena based shooter. | The Journey continues! Protect your cowboy oranges from the deadly rain. | Murphy the color shifting dino is back for more puzzle platform fun! |