Explore the mysteries of an uncharted planet in this mind bending platform game.
Developer:
The Village Blacksmith
Game Type:
Puzzle game
Game Plays:
33062
Filesize:
3.31 MB
Rating:

4.18 out of 5

TRY THESE ALSO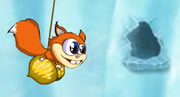 A cute Cut the Rope style game, feed the little squirrel.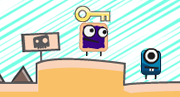 Help Mr. Tart and his strange blue friend to the exit in this challenging puzzle platformer.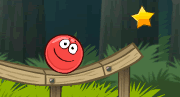 Roll and jump your way through a dark forest.
MULTIPLAYER GAMES
| | | |
| --- | --- | --- |
| | | |
| Build, grow and manage your own farm! | Develop your online-airport into a bustling international hub. | Architect your own zoo full of adorable animals to take care of. |
| | | |
| Fight against thousands of real-time opponents in this action space combat game. | Run your own farm full of cuddly creatures. | Build your own castle, create a powerful army and crush the enemy. |
HOT NEW GAMES
| | | |
| --- | --- | --- |
| | | |
| | | |
| Fight your way to the top as a Gladiator Bear in this epic RPG-brawler. | Guide Snail Bob through space. | Break all the eggs by creating various crazy disasters. |
| | | |
| | | |
| Beat your opponent in a table pulling contest. | Build and manage your own tower building. | Point n click game about two elderly ladies doing usual things, or maybe not.. |
| | | |
| | | |
| Build and protect your own Mars colony. | Run, jump and dash your way towards the exit in this fun platformer. | Help Mr. Tart and his strange blue friend to the exit in this challenging puzzle platformer. |
POPULAR GAMES
| | | |
| --- | --- | --- |
| | | |
| | | |
| Build and manage your own holiday resort! | An action packed deathmatch shooter. | Blow up funny looking creatures using a variety of rockets. |
| | | |
| | | |
| Create your own monster themepark. | Sneak into a waterpark, get past security and find back your buried treasure. | Tear off your own limbs to get back your hat in this funny puzzle platformer. |