TRY THESE ALSO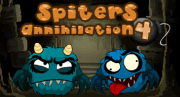 Get rid of all the monsters. No Mercy!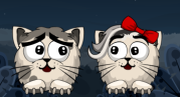 Stars fell out of the sky. Collect all the stars in the name of Love.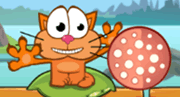 Help a hungry cat cross the Alpine lakes.
MULTIPLAYER GAMES
Build, grow and manage your own farm!

Build your own castle, create a powerful army and crush the enemy.

Run your own farm full of cuddly creatures.
HOT NEW GAMES
| | | |
| --- | --- | --- |
| | | |
| | | |
| Step inside a fantasy kingdom and run your own shopping mall! | Drive like a maniac, but try not to crash your car! | You're a T-Rex on the loose in Miami! |
| | | |
| | | |
| Upgrade your fort and cannons, wipe those pirates out! | Upgrade your car and turn it into a zombie killing machine! | Help Wheely out after an alien encounter. |
| | | |
| | | |
| Travel through lands full of orcs, undead and trolls. | Hermine's jeep runs of gas in the middle of nowhere. Help her out. | Stars fell out of the sky. Collect all the stars in the name of Love. |
POPULAR GAMES
| | | |
| --- | --- | --- |
| | | |
| | | |
| Raise and dress up a powerful army of cat warriors! | Help a group of pandas stay out of trouble in Brazil. | Blow up funny looking creatures using a variety of rockets. |
| | | |
| | | |
| Murphy the color shifting dino is back for more puzzle platform fun! | The adventure of Fancy Pants Man continues. | Race toy cars around a desk, bathroom floor and a kitchen table. Earn cash to buy upgrades. |