TRY THESE ALSO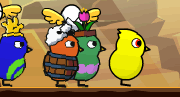 Raise your duckling and explore an ancient cave.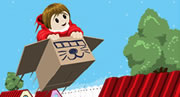 A great upgrade based launching game, send Billy to the moon!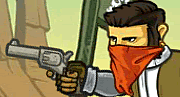 Act fast and pull the trigger in this wild west duel shoot out.
MULTIPLAYER GAMES
Build your own castle, create a powerful army and crush the enemy.

Build, grow and manage your own farm!

Run your own farm full of cuddly creatures.
HOT NEW GAMES
| | | |
| --- | --- | --- |
| | | |
| | | |
| Stars fell out of the sky. Collect all the stars in the name of Love. | Take your supercharged monster truck around the world to compete. | Ride the world's most insane obstacle courses. |
| | | |
| | | |
| Get rid of all the monsters. No Mercy! | Dive off a cliff, do tricks and make a clean landing! | Run your own futuristic shopping mall in space! |
| | | |
| | | |
| Upgrade your RC car and drive table tops, around the kitchen and in a workshop! | Create natural disasters and crush all eggs on the screen. | Your spaceship has crashed at the wrong time and place! |
POPULAR GAMES
| | | |
| --- | --- | --- |
| | | |
| | | |
| Dig a way towards the center of the earth! | Fight crime by bashing vehicles off the screen. | Save your undead friends by turning all humans into toast. |
| | | |
| | | |
| Tear off your own limbs to get back your hat in this funny puzzle platformer. | Awesome Tanks is back, with more, bigger and longer-lasting upgrades! | Blow up funny looking creatures using a variety of rockets. |