TRY THESE ALSO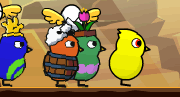 Raise your duckling and explore an ancient cave.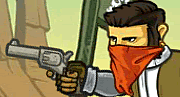 Act fast and pull the trigger in this wild west duel shoot out.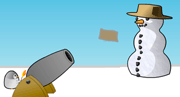 Adjust the aim, upgrade your snowballs and avalanche your targets!
MULTIPLAYER GAMES
Run your own farm full of cuddly creatures.

Build, grow and manage your own farm!

Build your own castle, create a powerful army and crush the enemy.
HOT NEW GAMES
| | | |
| --- | --- | --- |
| | | |
| | | |
| Drive like a maniac, but try not to crash your car! | Upgrade your fort and cannons, wipe those pirates out! | Upgrade your car and turn it into a zombie killing machine! |
| | | |
| | | |
| Help Wheely out after an alien encounter. | Travel through lands full of orcs, undead and trolls. | Hermine's jeep runs of gas in the middle of nowhere. Help her out. |
| | | |
| | | |
| Stars fell out of the sky. Collect all the stars in the name of Love. | Take your supercharged monster truck around the world to compete. | Ride the world's most insane obstacle courses. |
POPULAR GAMES
| | | |
| --- | --- | --- |
| | | |
| | | |
| Save your undead friends by turning all humans into toast. | Create natural disasters and crush all eggs on the screen. | Fight rebels that have taken over your town in this tactical battle game. |
| | | |
| | | |
| Slide down hills and fly through the air like a bird. | Dig a way towards the center of the earth! | Defend your kingdom from the attacking enemy hordes. |