TRY THESE ALSO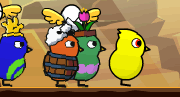 Raise your duckling and explore an ancient cave.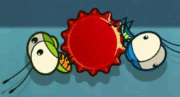 Toss around cutle little critters and help them escape a computer.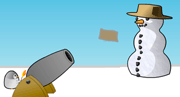 Adjust the aim, upgrade your snowballs and avalanche your targets!
MULTIPLAYER GAMES
Build your own castle, create a powerful army and crush the enemy.

Run your own farm full of cuddly creatures.

Build, grow and manage your own farm!
HOT NEW GAMES
| | | |
| --- | --- | --- |
| | | |
| | | |
| Toss around cutle little critters and help them escape a computer. | Keep your ball on the screen for as long as possible and set a high score! | Guide Wheely through a fairytale adventure. |
| | | |
| | | |
| Smash fruits in this puzzle physics game. | Play as a little robot on a mysterious mission. | Avoid lots of dots to unlock even more dots. |
| | | |
| | | |
| Recruit your squad of soldiers and fight! | Katja goes inside an escape-the-room attraction, help her escape. | Prevent your protons from being stolen in this EPIC tower defense game. |
POPULAR GAMES
| | | |
| --- | --- | --- |
| | | |
| | | |
| Guide Snail Bob through the dangerous jungle! | You are the most awesome Llama in the Zoo! | The Journey continues! Protect your Pirate oranges from the acid rain. |
| | | |
| | | |
| Fight crime by bashing vehicles off the screen. | The adventure of Fancy Pants Man continues. | Build a footballing career and become a superstar player. |