TRY THESE ALSO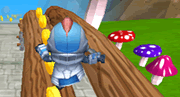 Outrun the wrath of a Skeleton King, or suffer the consequences!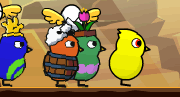 Raise your duckling and explore an ancient cave.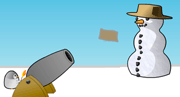 Adjust the aim, upgrade your snowballs and avalanche your targets!
MULTIPLAYER GAMES
Build, grow and manage your own farm!

Run your own farm full of cuddly creatures.

Build your own castle, create a powerful army and crush the enemy.
HOT NEW GAMES
| | | |
| --- | --- | --- |
| | | |
| | | |
| Purbalds are lining up for you to guide them to the exit. | The little monster has only one request… CANDY! | Survive the most dangerous highway in the world. |
| | | |
| | | |
| Youre an armed and dangerous Rex on the loose in Mexico! | Get your lonely eye to the exit in this clever puzzle game. | Use your absorption cannon to escape a zombie infested place. |
| | | |
| | | |
| Avoid monsters and obstacles. How high can you get? | An atmospheric puzzle game featuring a story inspired by a poem. | A spooky point and click adventure. |
POPULAR GAMES
| | | |
| --- | --- | --- |
| | | |
| | | |
| Forge weapons and send your warriors to battle! | Raise and dress up a powerful army of cat warriors! | Blow up funny looking creatures using a variety of rockets. |
| | | |
| | | |
| The adventure of Fancy Pants Man continues. | You are the most awesome Llama in the Zoo! | The Journey continues! Protect your Pirate oranges from the acid rain. |