TRY THESE ALSO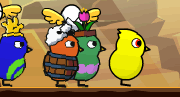 Raise your duckling and explore an ancient cave.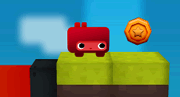 Rescue flies, avoid obstacles while rotating the 3D environment.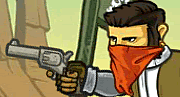 Act fast and pull the trigger in this wild west duel shoot out.
MULTIPLAYER GAMES
Run your own farm full of cuddly creatures.

Build, grow and manage your own farm!

Build your own castle, create a powerful army and crush the enemy.
HOT NEW GAMES
| | | |
| --- | --- | --- |
| | | |
| | | |
| London is invaded by super hungry and angry T-Rex! | Help Sushi Cat bounce around and eat sushi. | Defend your castle from invading monsters. |
| | | |
| | | |
| Solve sliding blocks puzzles to guide the yeti to the finish. | Drive an armed vihicle through a post nuclear warzone! | Run your own farm! |
| | | |
| | | |
| Upgrade your fort and cannons, wipe those pirates out! | Jump over spikes, slide on walls and try to survive another dangerous adventure. | Perform tricks, collect coins and reach the finish without falling. |
POPULAR GAMES
| | | |
| --- | --- | --- |
| | | |
| | | |
| Awesome Tanks is back, with more, bigger and longer-lasting upgrades! | Defend your kingdom from the attacking enemy hordes. | The pursuit continues! Tear off your own limbs to get back your hat. |
| | | |
| | | |
| Race toy cars around a desk, bathroom floor and a kitchen table. Earn cash to buy upgrades. | Guide Snail Bob through the dangerous jungle! | Command a squad of marines in this 3D tactical battle game. |