Play
Greens Survive when Reds Die
Sacrifice the reds to save the greens.
Developer:
Friedpixel Games
Game Type:
Puzzle game
Game Plays:
39712
Filesize:
2.79 MB
Rating:

4.49 out of 5

TRY THESE ALSO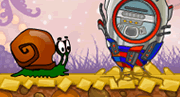 Guide Snail Bob through space.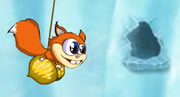 A cute Cut the Rope style game, feed the little squirrel.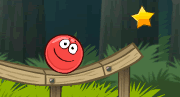 Roll and jump your way through a dark forest.
MULTIPLAYER GAMES
| | | |
| --- | --- | --- |
| | | |
| Build your own castle, create a powerful army and crush the enemy. | Fight against thousands of real-time opponents in this action space combat game. | Develop your online-airport into a bustling international hub. |
| | | |
| Run your own farm full of cuddly creatures. | Build, grow and manage your own farm! | Architect your own zoo full of adorable animals to take care of. |
HOT NEW GAMES
| | | |
| --- | --- | --- |
| | | |
| | | |
| Fight your way to the top as a Gladiator Bear in this epic RPG-brawler. | Build your own castle, create a powerful army and crush the enemy. | Guide Snail Bob through space. |
| | | |
| | | |
| Break all the eggs by creating various crazy disasters. | Beat your opponent in a table pulling contest. | Build and manage your own tower building. |
| | | |
| | | |
| Point n click game about two elderly ladies doing usual things, or maybe not.. | Build and protect your own Mars colony. | Run, jump and dash your way towards the exit in this fun platformer. |
POPULAR GAMES
| | | |
| --- | --- | --- |
| | | |
| | | |
| Create your own monster themepark. | Upgrade your piggies and guide them safely to Pigsland. Follow the leader! | Awesome Tanks is back, with more, bigger and longer-lasting upgrades! |
| | | |
| | | |
| Sneak into a waterpark, get past security and find back your buried treasure. | This tiny armadillo's biggest dream is to fly through the air like a bird. | Smash fruits to make fruit juice out of each level. |