Upgrade your tank and cause maximum destruction.

Rating:
TRY THESE ALSO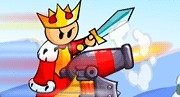 Rush into war by riding on a wooden catapult through the battlefield.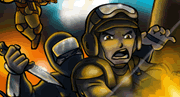 An action packed deathmatch shooter.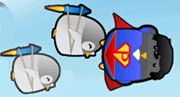 Send the penguin to space!
MULTIPLAYER GAMES
Run your own farm full of cuddly creatures.

Build, grow and manage your own farm!

Build your own castle, create a powerful army and crush the enemy.
HOT NEW GAMES
| | | |
| --- | --- | --- |
| | | |
| | | |
| Step inside a fantasy kingdom and run your own shopping mall! | Drive like a maniac, but try not to crash your car! | Upgrade your fort and cannons, wipe those pirates out! |
| | | |
| | | |
| Upgrade your car and turn it into a zombie killing machine! | Help Wheely out after an alien encounter. | Travel through lands full of orcs, undead and trolls. |
| | | |
| | | |
| Hermine's jeep runs of gas in the middle of nowhere. Help her out. | Stars fell out of the sky. Collect all the stars in the name of Love. | Take your supercharged monster truck around the world to compete. |
POPULAR GAMES
| | | |
| --- | --- | --- |
| | | |
| | | |
| Raise and train your own monster pets, then send them into the arena to fight! | Two sheep and a little lamb, help them stick together in the streets of London. | Sneak into a waterpark, get past security and find back your buried treasure. |
| | | |
| | | |
| The Journey continues! Protect your Pirate oranges from the acid rain. | Awesome Tanks is back, with more, bigger and longer-lasting upgrades! | Forge weapons and send your warriors to battle! |