Upgrade your tank and cause maximum destruction.
Developer:
Alexander Gette
Game Type:
Action game
Game Plays:
658176
Filesize:
5.47 MB
Rating:

4.46 out of 5

TRY THESE ALSO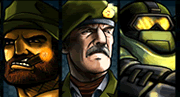 Equip your soldiers with thousands of weapons and upgrades in this epic shooter.
An action packed deathmatch shooter.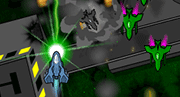 Fight endless waves of enemies in this 80s style shoot 'en up.
MULTIPLAYER GAMES
| | | |
| --- | --- | --- |
| | | |
| Choose between humans or cylons and battle for galactic supremacy. | Raise animals, watch your crops flourish and work hard to grow your own farm. | Grow your own town into a wealthy metropolis. |
| | | |
| Saddle up your dinosaur in this 3D Multiplayer game | Become a swashbuckling pirate and leader of the mighty ocean! | Build, grow and manage your own farm! |
HOT NEW GAMES
| | | |
| --- | --- | --- |
| | | |
| | | |
| Run your own Itaian pasta restaurant! | Upgrade your vehicle and turn it into a zombie killing machine! | Protect your village from angry dinosaurs! |
| | | |
| | | |
| Flip cards to beat evil creatures in this fun game of Concentration. | Escape an office building filled with traps. | Satisfy a thirsty piranha's appetite for blood. |
| | | |
| | | |
| Explore an alien and hostile world in this survival horror shoot'em up. | Lead your species to victory in this strategic territory game. | Dig a way towards the center of the earth! |
POPULAR GAMES
| | | |
| --- | --- | --- |
| | | |
| | | |
| Smash fruits to make fruit juice out of each level. | Raise and train your own monster pets, then send them into the arena to fight! | Bring home an exquisite Tunisian Diamond in this comical stickman adventure. |
| | | |
| | | |
| Help Murphy the Dino collect gummy blocks in this fun puzzle platform game. | Battle pirates, the royal navy and creatures too horrible to mention! | Command a squad of marines in this 3D tactical battle game. |