Upgrade your tank and cause maximum destruction.

Rating:
TRY THESE ALSO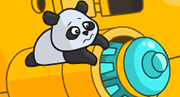 Destroy anything in your way to liberate the Planet of the Pandas.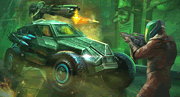 Drive an armed vihicle through a post nuclear warzone!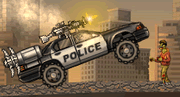 Upgrade your vehicles and drive through cities overrun by zombies!
MULTIPLAYER GAMES
Build your own castle, create a powerful army and crush the enemy.

Run your own farm full of cuddly creatures.

Build, grow and manage your own farm!
HOT NEW GAMES
| | | |
| --- | --- | --- |
| | | |
| | | |
| Raise your own intergalactic monsters and send them into the arena! | Upgrade your vehicles and drive through cities overrun by zombies! | Guide a lazy ninja towards his foe in this puzzle physics game. |
| | | |
| | | |
| Navigate busy streets in this 3D parking game. | Grab your bike and beat 22 crazy obstacle courses. | Defend your castle and destroy the enemy. |
| | | |
| | | |
| Test your zombie shooting skills. | Drop your pals and watch them bounce around, collecting points. | Defeat a lot of scary monsters in this action RPG. |
POPULAR GAMES
| | | |
| --- | --- | --- |
| | | |
| | | |
| Tear off your own limbs to get back your hat in this funny puzzle platformer. | Defend your kingdom from the attacking enemy hordes. | The Journey continues! Protect your Pirate oranges from the acid rain. |
| | | |
| | | |
| Smash fruits to make fruit juice out of each level. | Upgrade your tank and cause maximum destruction. | The pursuit continues! Tear off your own limbs to get back your hat. |