Stop violence against Zombies. Don't play this game!

Rating:
TRY THESE ALSO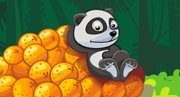 Feed a panda with fresh oranges in this puzzle physics game.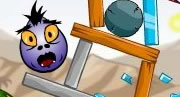 Create disaster to break all the eggs in each level.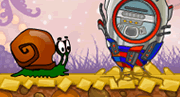 Guide Snail Bob through space.
MULTIPLAYER GAMES
Build, grow and manage your own farm!

Build your own castle, create a powerful army and crush the enemy.

Run your own farm full of cuddly creatures.
HOT NEW GAMES
| | | |
| --- | --- | --- |
| | | |
| | | |
| Catch, breed and sell fish to turn your fish stand in to an empire! | London is invaded by super hungry and angry T-Rex! | Help Sushi Cat bounce around and eat sushi. |
| | | |
| | | |
| Defend your castle from invading monsters. | Solve sliding blocks puzzles to guide the yeti to the finish. | Drive an armed vihicle through a post nuclear warzone! |
| | | |
| | | |
| Run your own farm! | Upgrade your fort and cannons, wipe those pirates out! | Jump over spikes, slide on walls and try to survive another dangerous adventure. |
POPULAR GAMES
| | | |
| --- | --- | --- |
| | | |
| | | |
| Build a footballing career and become a superstar player. | Build and manage your own holiday resort! | Bring home an exquisite Tunisian Diamond in this comical stickman adventure. |
| | | |
| | | |
| Race toy cars around a desk, bathroom floor and a kitchen table. Earn cash to buy upgrades. | Dig a way towards the center of the earth! | The Journey continues! Protect your cowboy oranges from the deadly rain. |