TRY THESE ALSO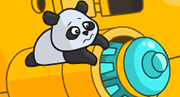 Destroy anything in your way to liberate the Planet of the Pandas.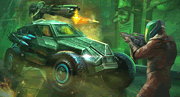 Drive an armed vihicle through a post nuclear warzone!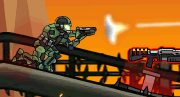 Save the world from aliens and zombies in this action-packed arena based shooter.
MULTIPLAYER GAMES
Run your own farm full of cuddly creatures.

Build your own castle, create a powerful army and crush the enemy.

Build, grow and manage your own farm!
HOT NEW GAMES
| | | |
| --- | --- | --- |
| | | |
| | | |
| Catch, breed and sell fish to turn your fish stand in to an empire! | London is invaded by super hungry and angry T-Rex! | Help Sushi Cat bounce around and eat sushi. |
| | | |
| | | |
| Defend your castle from invading monsters. | Solve sliding blocks puzzles to guide the yeti to the finish. | Drive an armed vihicle through a post nuclear warzone! |
| | | |
| | | |
| Run your own farm! | Upgrade your fort and cannons, wipe those pirates out! | Jump over spikes, slide on walls and try to survive another dangerous adventure. |
POPULAR GAMES
| | | |
| --- | --- | --- |
| | | |
| | | |
| Command a squad of marines in this 3D tactical battle game. | Fight crime by bashing vehicles off the screen. | Awesome Tanks is back, with more, bigger and longer-lasting upgrades! |
| | | |
| | | |
| Save your undead friends by turning all humans into toast. | Dig a way towards the center of the earth! | Raise and dress up a powerful army of cat warriors! |